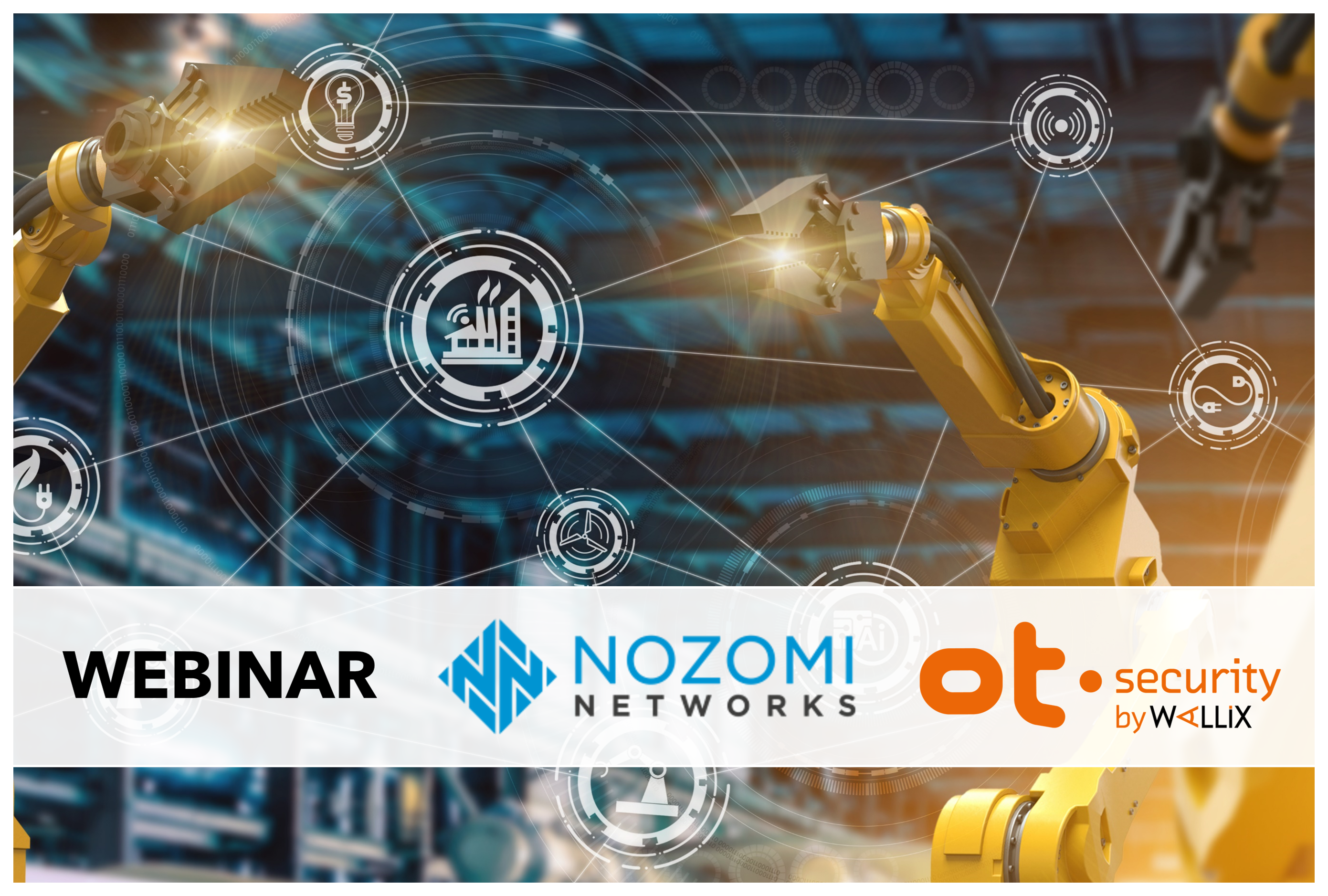 WEBINAR - May 31st at 3:00 pm CEST

SAFEGUARD YOUR INDUSTRIAL ENVIRONMENT

:

How WALLIX and Nozomi Networks ensure OT security
WEBINAR - Safeguard your industrial environment: How WALLIX and Nozomi Networks ensure OT security
May 31st - 3:00 pm CEST
Operational technology (OT) environments are increasingly becoming a target for cyberattacks. A breach in the OT infrastructure can result in severe consequences, including financial loss, production downtime, and even human safety risks. To ensure the security and resilience of OT environments, it's essential to have a comprehensive security strategy in place.
Join us for this webinar to explore how the combination of OT.security by WALLIX and Nozomi Networks solutions provides a holistic approach to industrial cybersecurity and delivers unparalleled security and visibility into OT networks.
We will cover:
Introduction to Nozomi Networks and OT.security by WALLIX solutions.

How to protect OT environments efficiently thanks to secure remote access, threat discovery, analysis, and assessment.

How the two complementary solutions can provide a unique forensic analysis experience in case of compromise.

Use cases linked to access traceability, assets onboarding, and more.
By leveraging the simplicity and power of OT.security by WALLIX and Nozomi Networks solutions, organizations can achieve a secure and seamless production environment that protects against cyber threats and ensures operational continuity.
Don't miss this opportunity to learn from our experts and get practical tips for securing your OT environment!

By submitting the form above, you consent to allow WALLIX and Nozomi Networks to process your information and get in touch with you following the event. You may unsubscribe from these communications at any time.